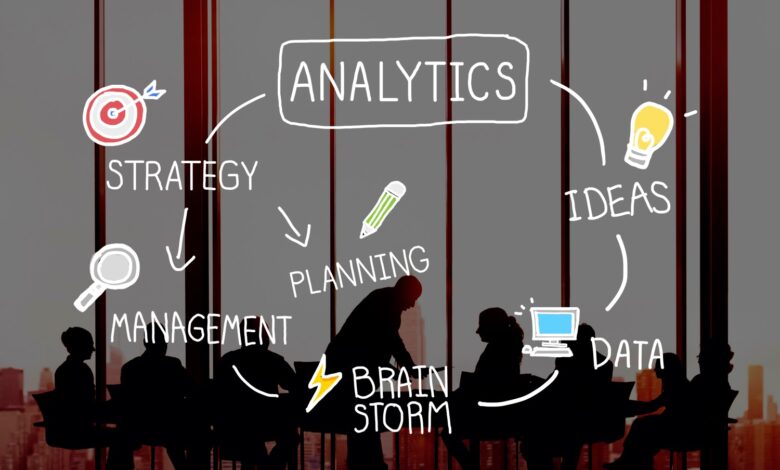 Google has recently released its latest generation analytics model Google Analytics 4 (GA4). Google's update has left marketers and business owners figuring out how GA4 will affect their current and future marketing and data efforts. The brand new model comes with a set of significant changes helpful for website owners to track user data more effectively as compared to how it's done in universal analytics.
Over the years, the current model of Google Analytics has assisted in tracking user data on websites. Businesses across the world continuously monitor this data to make improvements to their websites in an effort to increase traffic engagement and retain customers. While this may be true, Google Analytics 4 may bring a groundbreaking revolution in tracking practices of website owners.
What is Google Analytics GA4?

Google Analytics 4 (GA4) is the latest generation of Google Analytics (Universal Analytics) that stands for an entirely new model of online data tracking. Note that GA4 is not just an update to the existing model. It is a whole new platform that uses a unique approach for collecting, storing, and filtering user data to assist businesses in developing a better understanding of the audience's behaviors. Google is calling GA4 the "next-generation measurement solution," but there is definitely going to be a learning curve as users adjust to the new platform.
If you are thinking about whether switching to GA4 is an option, the answer is no. All businesses are bound to migrate to GA4 eventually and should start to prepare for the transition beginning this month.
What to expect from GA4?

GA4 offers a host of new features for marketers, including many of that were previously available only to GA360 customers. When compared to older versions of Google Analytics, GA4 places a heavy focus on the event-driven data model.
The key objective of Google Analytics 4 is to meet all the modern marketing needs of businesses globally. Hence, it is safe to say that we are now set to move into the mass adoption phase of machine learning for digital marketing.
Some of the major updates we can expect to find in GA4 are given below.
1. Bid goodbye to session tracking

The current model of Google Analytics tracks sessions(an activity over a specific time frame). However, with the new GA4 update, Google will put an end to tracking sessions. It will instead track events and interactions of users. The benefit of this is a more customer-centric approach to tracking, and prioritizing people over sessions. This can provide greater insight and help optimize the user experience.
2. Web and mobile analytics under one roof

Another notable difference between GA4 and its predecessor is the focus on combining both your mobile and web data. Now you can view, track, and manage all in one platform. GA4, which is built on the back of Firebase, facilitates seamless app and web tracking.
3. Improved Measurements

This new feature in the latest GA4 update stresses on assisting marketers to track the most common user actions without updating website tags. This feature is highly beneficial for small and medium businesses as it allows straightforward tracking which can be easily set up by a small team of digital marketers. Common actions included are file downloads, video views, scrolling, site search, outbound clicks, and page views.
4. Tracking of Multiple Devices

In the present scenario, tracking user data across multiple devices is a huge challenge for marketers. With the rise of cross-platform applications and business channels, it has become even more important to be able to track all the user data from one place. All thanks to the GA4 update that is expected to solve this problem for good. Users who signed in to Google in their browsers or from other platforms will provide a much more detailed view of their experience in the GA4 platform.
5.No more of channel groupings

This feature may or may not be good news for a lot of businesses. Presently, most marketers rely on custom channel groupings to measure and optimize channel performance. This option is likely to go away in the latest data model. Marketers will now have to maintain a rather disciplined way of using UTM links for all media channels. Hire Viral Mafia, the leading Digital Marketing Agency in Kerala for result-driven digital marketing services
6. Enhanced predictions and insights

GA4 is an integrated data model of Machine Learning (ML). With the assistance of ML, large enterprises monitor market trends and predict precise outcomes. With Machine Learning coming to Google Analytics 4, users can expect enhanced functionality to get a better sense of what to do and what not to do for different business structures and sizes. Businesses can dig deeper into user insights and optimize their marketing strategy in their best interest. Looking for a professional Growth Hacking Agency in Kochi? Give us a call right away!
The arrival of the GA4 update is indeed great news for businesses across the globe. However, it is important to note that shifting to GA4 from Universal Analytics may require steep learning. No worries, Google will allow a decent period of time for businesses to develop a clear understanding of how to get the best use out of GA4 while Universal Analytics is still out and about.