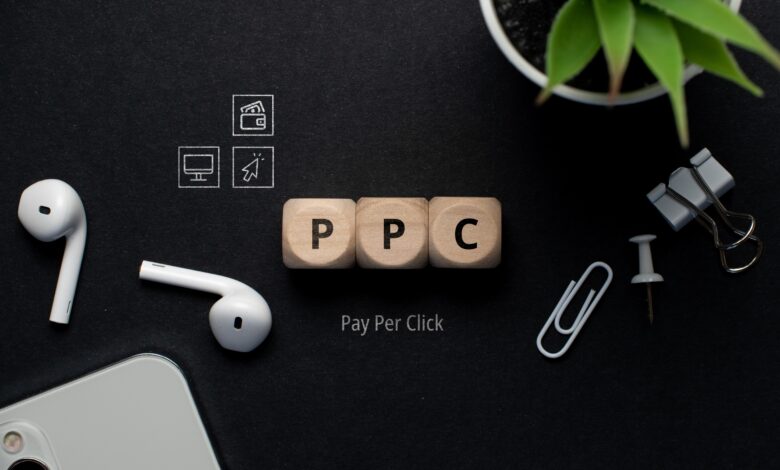 Advertising is one of the major factors to grow your business. In the digital world, PPC advertising is crucial to create a digital space for your business. There are various ways of advertising but, PPC stands tall and straight. It is the best way to get desired marketing results by reaching more and more people with fewer expenses you can boost earnings through PPC.
Pay-Per-Click ads are worth it for better targeting and higher conversion rates for your online business. Discover how these impact huge and learn more about the latest PPC trends for 2023.
PPC has emerged and becomes user-friendly in recent times. The principle behind PPC campaigns has not changed pretty much since the inception of Google Ads. The idea is that you create your adverts and bid on certain keywords to have your advert displayed. You then pay when people click on your advert. It allows advertisers to immediately drive traffic and leads and is measurable and traceable, all while working great when combined with other marketing channels. To help you stay at the top of your PPC game in 2023, here are some trends.
Play with Automation:
Automation saves energy and time by automating repetitive tasks like keyword stuffing and bid optimization. Also, save cost by effectively advertising on multiple online channels at a time. It advances rapidly, so next year marketers can expect to rely on automation when it comes to launching new campaigns too. Help from PPC automation is on the way. PPC automation appears to be a PPC trend that will be established well. However, when compared to other marketing automation, Pay-per-click automation has a long way to go. PPC automation can play a pivotal role in supporting business growth. If that's the case, you need to consider having specific automation to look after all your related campaigns effectively. PPC automation is not an easy task, but Google has released a range of campaign types that use automation to make things quicker and easier that still deliver better results when it is used properly by the Online Marketing Company In Kochi.
Adopting Artificial Intelligence:
Artificial Intelligence (AI) is always evolving at a rapid pace and is soon becoming a key component of a successful PPC campaign. PPC marketing benefits from AI in a lot of ways, from optimizing ineffective keywords to assessing ad performance. Compared to manual monitoring, adjustment of bids, error checking, and reporting the PPC Artificial Intelligence of today takes efficiency and strategy to new heights.
Versatile Video Ads :
When it comes to PPC ads, video ads occupy a major role that you will want to watch. Playing videos instead of content is a smart deal because it will demographically precise for customers. Value-added and directed video ads in PPC campaigns are more relatable to the buyers as the products and services are described elaborately. Video ads get 38% more engagement than ads that are static images. Whether you agree with it or not, video content is trending. It is not a rule or an exact science that your videos will get more engagement than your posts, but the quality of the content and the timing are key to consider. Video ads promote your business through visuals, audio, voiceovers, and animations. More things like demography, interest, genre, job type, and quality can be utilized with video advertising in PPC to make sure that targeting is precise. Elegantly present video ads on the PPC campaigns one can always include the accurate value to the brand.
Enabling Voice Search
Voice search is important to consider in a PPC advertising strategy. Below let's take a look at what voice search is, how it's changing, and what you can do to capture more voice search traffic with your PPC campaigns. Voice search has become a much more common method of doing research online. Here are a few tips to take advantage of this for your business. Firstly optimize for local search with good content and it has to be mobile-friendly. Local searches are three times more likely to be voice searches than text searches. 50% of internet users are using voice search so you must make this choice in 2023 for PPC. With more and more people using voice search it makes sense to include more long-tail keywords in your 2023 marketing strategy. One of the research shows that 50 out of 100 consumers use voice search regularly in search engines.
For the foreseeable future, PPC with Google Ads(previously known as AdWords), Facebook, and other platforms will be one of the most popular ways to do online advertising. It is direct, you have complete control, and you can make adjustments to your campaigns as you the results you get.
Automation, Artificial Intelligence, Video ads, and Voice search optimization were once considered over-the-top and ridiculous. Today these innovative digital marketing trends get the highest priority among Digital Marketing Agencies in Calicut benefiting entrepreneurs and business owners.
Viral Mafia, being an online marketing company in Kochi can help businesses navigate these trends by providing expert PPC services such as campaign management, optimization, and analysis. We can also help businesses develop strategies for voice and visual search optimization, and personalization to improve their PPC campaigns and reach more customers, leading as the top digital marketing agency in Calicut.
Conclusion
In conclusion, 2023 is shaping up to be a year of significant change for PPC advertising, with automation and AI, voice search optimization, visual search optimization, and personalization set to be major trends. Businesses that want to stay ahead of the curve will need to adapt their PPC strategies to take these trends into account. Businesses that work with reputable digital marketing agencies can stay ahead of the competition and reach more customers in the process.
Don't let your PPC efforts fall short – take action now and stay ahead of the game.